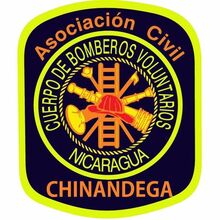 Area Served
[
]
The Chinandega Volunteer Fire Corps provides fire rescue service to the town of Chinandega, Nicarauga.
Department Profile
[
]
Volunteers stand 24 hour shifts at the fire station. There is little to no government support.
History
[
]
The corps was founded in 1954.
Apparatus Roster
[
]
All pump/tank measurements are in US gallons.
Fire Station

[

]
External Links
[
]
Cuerpo de bomberos de-Chinandega Facebook Page
Station Map
[
]